April 16, 2021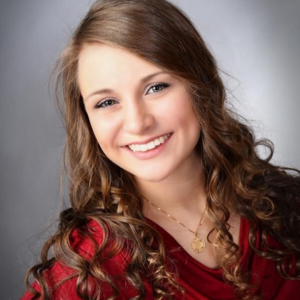 Meet Bethany Bielecki
Now the newest Greene Crop employee, Bethany graduated from Purdue University with a degree in Agribusiness in May 2019 with a focus in Finance.  While a Purdue student, and immediately following graduation, she worked at Indiana Packers Corporation supporting their Food Safety and Quality Assurance team in research and development.  Bethany is currently pursuing her Juris Doctorate at IU McKinney School of Law with a strong desire to work in Agriculture Law.  Bethany is passionate about the business challenges facing producers across the agriculture industry and is dedicated to protecting the entity, increasing profitability, and balancing smart agronomic choices.  Prior to starting law school, Bethany showed horses in 4-H and on the AQHA circuit for 14 years.  In her free time, she enjoys helping her fiancé with his club lamb operation and spending time outside with her dog, Amber.  Bethany's primary focus at Greene Crop Consulting will be to serve as the team's Precision Crop Advisor spearheading our new Pay Dirt Program.  We are excited about this new opportunity and the value it can bring to our clients.  Stay tuned on our social media pages for upcoming information on this unique offering!
Greene Crop Consulting
greenecropconsulting
Nitrogen Efficiency in High Magnesium Soils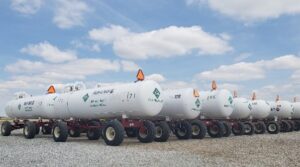 "Am I putting on enough nitrogen?" This is a common question we are receiving these days and unfortunately, the answer is not as simple as yes or no. This is especially true when we consider soils with high levels of magnesium. An old rule of thumb suggests that one bushel of corn removes (and therefore requires) one pound of nitrogen to be applied. However, nitrogen is such a leaky system that it seldom works that way.  Additionally, when magnesium levels are high, the soil dynamic changes. Higher magnesium levels create tighter soils which cannot handle water as well and keeps soil colder. This leads to "sticky soils" and soils that are much more likely to suffer from side wall compaction. Tight soils have less pore space for oxygen. The lack of oxygen creates an environment that supports the denitrification process.  In this way, nitrogen is converted to gas and lost.  It is no longer available to be taken up by the plant.  In conclusion, high magnesium in soils can lead to soils staying wetter and colder in the spring, delaying field work and planting progress but also lead to an environment in which applications are less efficient. Often, more nitrogen will need to be applied in these areas to ensure adequate nitrogen availability.  
Growing Degree Days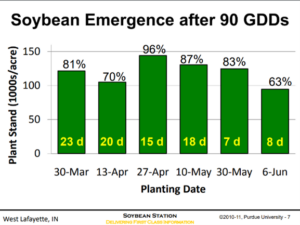 With the warm weather last week, we saw a lot of activity out in the fields. If you did plant corn or soybeans, you may be worried about when to expect emergence with this cold front expected next week. As a good rule of thumb, corn emergence requires roughly 115 Growing Degree Days (GDDs) accumulated from planting while soybeans require slightly less at roughly 90 GDD. GDDs are calculated by adding the day's high and low temperatures, dividing by 2, and then subtracting 50. Maximum temperature used in the calculation is 86 and minimum temperature is 50 degrees.
Using this calculation and the predicted temperatures through the end of the month, beans planted today, April 16th, the GDD's predicted to accumulate between now and April 30th is 90.5. Just enough for the 90 GDDs needed for emergence. Corn emergence, requiring 115 GDD for emergence, would have an estimated emergence date of May 3rd.. By waiting a week and planting April 23rd, based on the data we have now, we estimate corn emergence on May 6th.  By waiting 7 days and getting past the next cold spell, you reduce the planting to emergence period by 4 days. This decreases the likelihood of damage caused by disease or insects and that could result in a poor stand.
Ideally, the temperature used to calculate GDD for seed emergence would be soil temperature, not air temperature. It would give a more accurate representation on the conditions the seed is experiencing before emergence. Due to access to data, most online calculators use air temperature, (two are included in "Resources"). These calculators become more accurate as the season progresses and more plant biomass is above ground.
Resources
Nitrogen Efficiency in High Magnesium Soils

Growing Degree Days