Introduction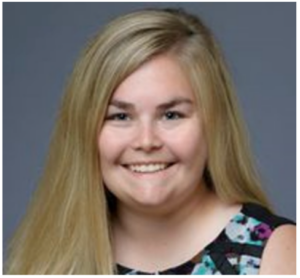 We are excited to announce Mary Rodenhuis as a new member of Greene Crop Consulting, Inc. family. Mary shared this introduction of herself:  Born and raised on the Johnson/Shelby County line, I am thrilled to be back home and look forward to working with you all. I spent four great years at Purdue and completed my education with a master's degree from North Dakota State University in Ruminant Nutrition. Prior to joining Greene Crop on March 1, I worked in the Cooperative Extension Service. My passion is working with farmers and I look forward to meeting and getting to know each farmer's operations. I now reside near Bargersville with my fiancé, Levi, our flock of sheep, and many dogs. My focus with Greene Crop is to support our Shelby County Co-op growers and will be working in the areas of agronomy, soil fertility, mapping, fertilizer recommendations to provide services that are beneficial to both Greene Crop Consulting and Shelby County Co-op customers.
---
Soil Health and Herbicide Efficiency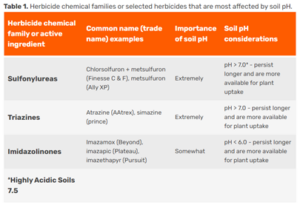 As we have been out in the fields, we have noticed some substantial weed pressure already popping up. This gets me thinking of a grower I worked with when I was pretty green in  extension.  We could not figure out why the four herbicide passes he had made were not solving his weed problem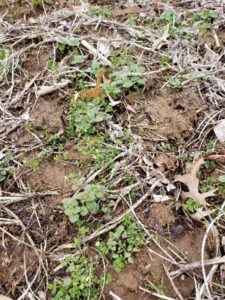 That particular field had a history of weed issues but had increasingly gotten worse. 
 I wish back then I would have thought to suggest a soil test
 and we may have been able to figure out the root of the issue, soil health.
Low soil pH can greatly affect herbicide effectiveness, especially in triazines (atrazine, etc) and sulfonylureas (Canopy, etc). Low pH makes those herbicides more tightly bound to the soil and less available to be taken up by weeds. At a pH greater than 7.0, these herbicides are degraded more slowly and less bound to the soil. High pH makes the herbicides more available to be taken up by the weeds but can create carryover issues to other crops such as small grains or cover crops.
Opposite of the triazine and sulfonylurea herbicide families, low pH can increase the persistence and carryover concern of the imidazolinone herbicides (Pursuit, etc).
Knowing your soil pH through soil sampling will help you make correct and cost effect fertilizer decisions as well as know how herbicides will react to your soils. It is also important to read your herbicide labels to know how soil pH will affect that specific herbicide.
---
Road Safety
With the temperatures creeping higher and next week's forecast looking great, many of you may be getting antsy to go out and get some field work done. Make sure to take a minute to ensure you are checking off your safety list before you hit the road!
Ensure all lights and flashers are working properly, do a full walk around the tractor to check every light.
Make sure each piece of equipment is properly equipped with a slow-moving vehicle triangle!
Guarantee brakes are working properly before hitting the road.
Apply reflective tape to necessary areas.
Make certain all tractors are properly stocked with fire extinguishers in case of an accident or equipment failure.
Most importantly, get adequate sleep to help you stay alert and make the best decisions while operating the large equipment.


---
  Resources
Soil Health and Herbicide Efficiency
Road Safety