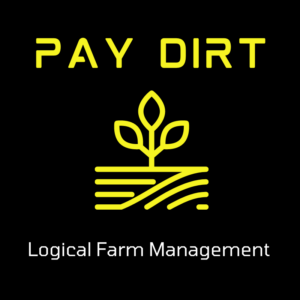 We use data to drive decisions so you can get the most out of your fields.
Yield Efficiency score is a benchmarking ROI graph that helps growers drive improvement within your operation by a visual dashboard of comparisons: profitability, seed, fertility, crop inputs and operations.
Data Visualization is focused on grower dashboards and group benchmarking ultimately showcasing the Yield Efficiency Score for your operation. Just like a credit FICO score, yield efficiency is a single number derived from multiple factors. Its purpose is to determine your dollar return on a per acre basis to land and management.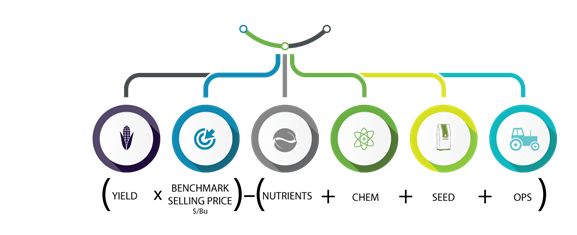 Put Your Technology Investment to Work
Use your equipment to its fullest capability. Chances are you've already invested in precision equipment in your tractors, planters, sprayers and combines. We help you put your investment to work. Our agronomic advisors walk you through the complete process from implementing and optimizing your prescriptions to ensuring accurate yield data collection.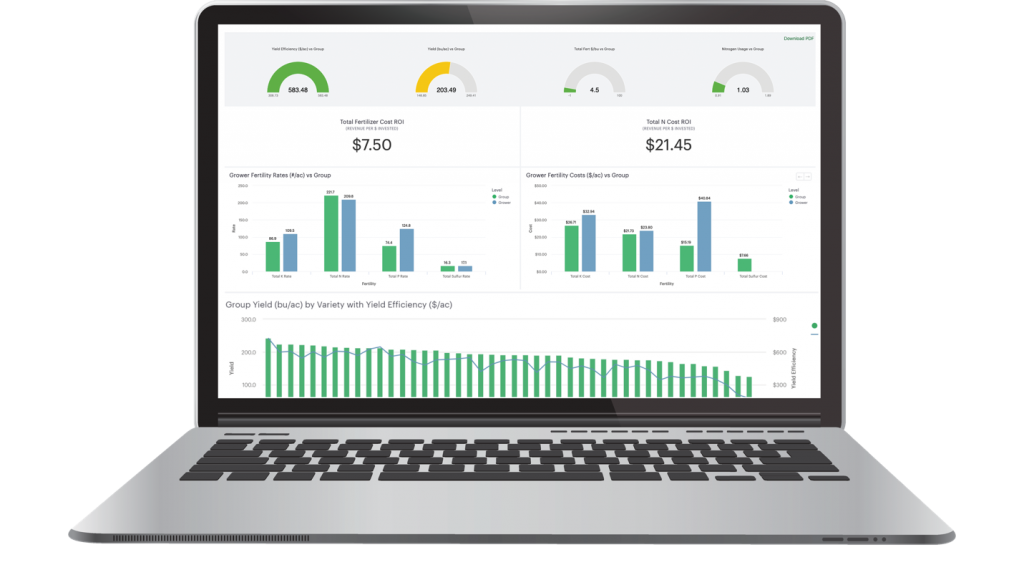 Invest wisely within each field and across your operation because everything you save in one part of a field will likely be spent in another. 
The first step in using your data to drive efficiency requires a change in thinking. Above all, it requires that you stop pretending all fields are the same. Technology allows us to measure the differences that exist. And variable-rate technology allows us to treat each part of each field differently.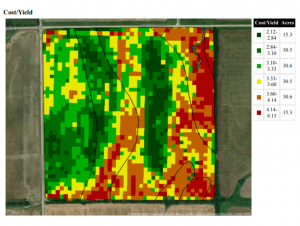 Agronomically, a better answer is to focus your input dollars in the site-specific areas of individual fields that will provide you with the most economic return on your nutrient investment.
 Our team of agronomic advisors work with you to collect and upload your data into one system. We want to meet your goals and help you be more profitable to grow your operation because your success is our success.
Use data to produce higher yields and higher profits
How do you know you're applying the right rates? We help you test products and rates in replicated trials so you can continuously improve and have confidence in your data driven decisions. We go beyond proving the right rates, we don't use industry averages. We built a scientific trial system, called Enhanced Learning Blocks, that can prove statistical confidence of a product in specific environments allowing you to produce more and profit more in each part of your field.
In tough economic times, it is more imperative than ever to know your productivity and be able to evaluate the cost or benefit of your agronomic decisions. Our mission at Premier Crop is to make this easy for you to evaluate your operation. It starts with Cost per Bushel analysis. To do this you need to locate, organize and gather all of your invoices and data. That's where we help. We have advisors that make it easy for you. Our tools find your breakeven cost per bushel, because we're not only about higher yields but rather the highest most profitable yields. Once you can determine where you are maximizing your profits, you can invest more in high performing areas of your field and less in low performing areas.

All Yield is NOT Created Equal
Once you can determine where you are maximizing your profits, you can invest more in high performing areas of your field and less in low performing areas.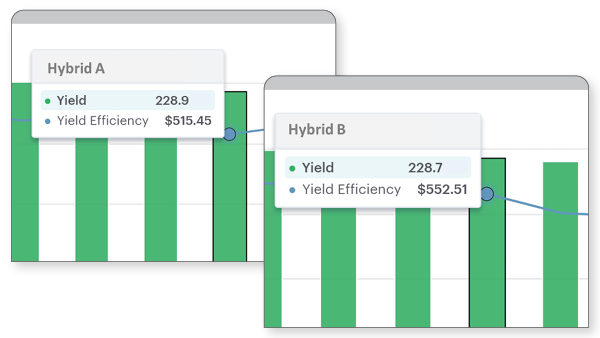 Time is money. And as a farmer, you can't afford to spend all your time on spreadsheets and data sets. But we can. We give you a complete, beginning-to-end solution so you can squeeze every bit of profit out of your fields. We manage the complexity of your fields' agronomics with just a few clicks, helping you feel the power of precision ag.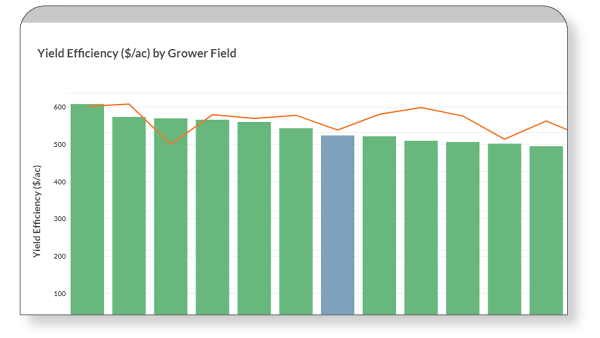 Don't Leave Money on the Table
In order to help you maximize your profits you need to know where you compare, using regional agronomic data (benchmarking, trials, ELBs), with other farmers in your area. Making money means you must know what the best products work in your area, on your farm, in each part of your fields. Mostly you need to know your profits – are the inputs you are cutting impacting your profitability? You need higher yields to profit and you can determine this with determining breakeven cost per bushel. Don't leave money on the table – join our system.
Every crop input decision requires attention. And attention is exhausting.
It's exhausting because the choices made can be risky and expensive. There's a significant opportunity or risk to doing this versus that. What are you going to cut? What if this input does not contribute to the optimum output? What are you missing?
There are too many decisions. How do you make the right one?
Premier Crop helps you prove your profitability. We are able to prove WHERE in your field you are profitable. No more exhaustion, only profitable action.
Premier Crop Software Helps Farmers Manage Data Complexity
Data Complexity and Overwhelming Precision Ag
Tired of hearing about precision ag? We are too. It can be complicated, and hard to make sense of all the data. That's why at Premier Crop Systems we're cutting right through the bull to give you a solution that makes sense.
We know our process works. Why? Because we've seen it work for over two decades – across millions of acres – with strategies that improve profits time and time again. You can't afford to miss out.
We know everything agronomic is economic, and our solutions reflect that. We determine your breakeven cost per bushel based on your real crop productivity. No one else is doing this, you can't spend another crop year worrying (or maybe guessing) about your outcome.
You have powerful data, use it to maximize your profits.
ACCESS ALL OF YOUR MAPS ANYTIME, ANYWHERE
The DataView mobile app connects you to key agronomic attributes on all of your acres, accessible anytime from anywhere, right in the palm of your hand. DataView allows you to select maps from your enrolled acres on your smartphone. It can be downloaded anywhere a data signal is available. Download the mobile app from the iTunes Store or Google Play. Simply select a spot on the field and you'll see details on 21 different attributes including:
Breakeven Cost/bushel
As-applied N, P, K, S
Field trial treatments
Soil type
Seeding rates
Variety
Soil test OM, pH, P, K, CEC and more
Five year yield history maps
Plus more
In this market it is crucial to know where in your field you can maximize yield or manage inputs. With DataView Mobile app, you can not only see where a field is profitable, you can also pin specific areas in your field to share with your agronomic advisor to have agronomic and economic discussions.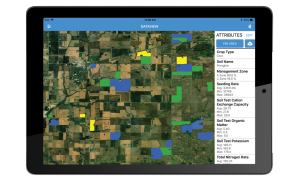 Reach out to us to learn more about how Intensive Data Management can help improve your farming operation.